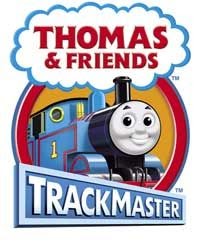 Trackmaster US Series as well as the UK Series are manufatured by Thomas Trackmaster (HiT Toys) Both ranges ran at the same amount of time. Later after both ranges were discontinued Thomas Trackmaster (Fisher Price) piecked up the licenses.
All engines with "*" means that this engine was the same as the UK pack
The models Edward, Henry, James, Percy, Diesel, Harvey, Spencer, Rosie, Skarloey, Rusty, and Freddie were rereleased with different cars.
Douglas was released with the same cars, but instead a Red Truck.
Donald and Douglas have their train sets.
Ad blocker interference detected!
Wikia is a free-to-use site that makes money from advertising. We have a modified experience for viewers using ad blockers

Wikia is not accessible if you've made further modifications. Remove the custom ad blocker rule(s) and the page will load as expected.